The STADT und RAUM area at FSB
With special shows, the plannerFORUM and the BDLA Day
The well-attended "STADTundRAUM" theme area will again be staged at FSB 2021. Together with STADTundRAUM, an attractive area and themed concept will be implemented once again in hall 6, featuring all the elements for architects, planners, landscape architects and municipal decision-makers: attractive special shows, planerFORUM, informative tours and networking opportunities. And also the companies, such as Richter Spielgeräte, Kinderland, Playfit, Sik Holz, FHS and others have already started the planning to make again an attractive and innovative in the area "STADTundRAUM" reality.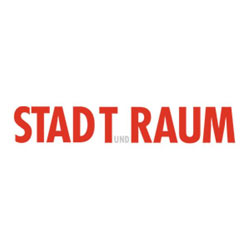 Review of the 2019 priorities
concepts for mobility and exercise in public spaces
social megatrends such as demographic change
greater levels of health awareness
increased usage of public spaces for sport and exercise
The STADT und RAUM area in Hall 7 expressly brought together experts from the fields of landscape architecture, urban and open space planning within the framework of the plannerFORUM – firstly, by presenting individual agencies in one central marketplace area and secondly, through lectures in the plannerFORUM itself. The range of topics featured here extends from intergenerational concepts, the presentation of spaces for communication and exercise to innovative municipal sports facilities where equipment and training materials can be booked via an app, for example. Further themes of the planerForum included "The accessible district", "Exercise-oriented green spaces" or "Open School - opening the schoolyards".
Groups could book seats for specific lectures for free with STADT und RAUM and then received in-depth specialist information during tours of the special event(s). Here, individual objects were presented on a product-by-product basis – and generally supplemented by explanatory panels of information and photographs – so that trade visitors were able to test and try them out.
BDLA Day
As part of the plannerFORUM, organised by STADT und RAUM Messe und Medien GmbH, the Federation of German Landscape Architects (BDLA, North Rhine-Westphalia branch) also organized its customary BDLA Day again in 2019. In short lectures, various member offices gave an insight into the comprehensive spectrum of activities of landscape architects. In a programme that promises to cover a wide range of subjects, trade visitors looked forward to topics including "Open-air facilities and exercise provision in municipal centres and in the residential environment", "Towns and villages offering quality of life for all", "Facilities for skateboarders" and much more. The presentations at the stands of the planners in the scope of the forum offered in-depth information. There were also be an opportunity to find out more about the BDLA and the many advantages of membership.