<![if !IE]> <![endif]>
Dates and info
26.10.2023 | 10:15 a.m. - 3:00 p.m.
Public Spaces, Play ground /Outdoor, Leisure Facilities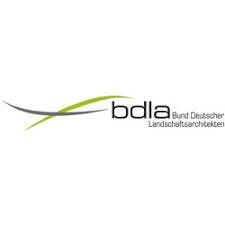 STADT und RAUM / BSFH / P& L
The event
Program 26.10.2023
10.15 a.m.-11.00 a.m.: Skatepark in a Box- Mobile skate elements for temporary use.
"Skatepark in a Box" is a mobile combination of a skatepark, sports equipment (e.g. skateboards, BMX- bikes, scooters or inline) and an overseas container. With "Skatepark in a Box", safe, mobile and multifunctional sports and leisure facilities can be set up and used on large squares, in the countryside or in inner-city niches - temporarily or permanently.
11.00 a.m. - 11.45 a.m.: Surface and Public Space - On the Use and Sustainability of Sports Facilities
Adriane Baakes-Zauner (Dipl.-Ing., landscape architect AKNW, AGL Krefeld, studio for garden and landscape architecture, Krefeld) and Florian Stanka (Dipl.-Ing., stanka landschaftsarchitektur, Krefeld)
11.45 a.m. - 12.30 p.m.: Green roofs - intelligence at a high level
Yvonne Göckemeyer (Dipl.-Ing. landscape architect Plan-Blatt, bdla, AKNW, Leverkusen) Climate protection, biodiversity, noise protection and much more are aspects that can be positively influenced by a green roof. For example, extensive vegetation on roof surfaces is easily able to return up to 70% of precipitation directly to the natural cycle through evaporation on an annual average. In midsummer, the surface temperatures on a green roof are significantly lower. It thus contributes to a pleasant (living) climate.
Location: Planners FORUM, Hall 9.1 A 28
___________________________________________________________________________________________________________________
WORKSHOP BDLA NRW
13.00 - 15.00 h: Sustainability in/at open spaces - multi-layered thinking is required !
From recycling of building materials to multicoding = multiple function of surfaces: Open spaces can significantly reduce the ecological footprint during construction and maintenance when planned comprehensively. Many possible 'welfare functions' are performed in terms of climate change adaptation, among others, but also in terms of social aspects. After the introductory statements by Britta Tendrich, Baukultur NRW, resource mediator/project UmBauLabor and Lillith Kreiß of architects4future, come and exchange with each other in order to benefit from all thoughts for your planning in the subsequent plenary session. Recognition as advanced training by AKNW
Attention: Change of venue
This session will take place at CC Nord!
Only in GERMAN language