<![if !IE]> <![endif]>

Deportes Urbanos de Exterior S.L.
Polígono Industrial Erletxe 24
48960 Galdakao
Spain
THEURBANSPORT.COM: VANDAL-PROOF OUTDOOR SPORTS EQUIPMENT.
THEURBANSPORT.COM
is a manufacturer of urban sports equipment with more than 15 years of experience in the sector.
Specialised in the design, production, advice and sale of sports and leisure equipment for outdoor and vandal-proof use.
We have a complete catalogue of top quality products:
vandal-proof table tennis tables, chess tables and outdoor multigames, street workout parks, outdoor gym equipment, outdoor football tables, multi-sports courts, baskets, goals, ...
All our products are certified
and approved for installation in public spaces and, of course, in schools, universities, residences and private establishments such as hotels, campsites, sports clubs and all kinds of spaces for outdoor games and sports.
We guarantee our production system, durability, aesthetics and functionality as fundamental values
.
The strong involvement of our company in the sector and the firm commitment to R&D&I have generated, by themselves, new challenges and objectives that little by little have been fulfilled.
Our vandal-proof equipment is made of the most innovative and resistant materials on the market and with the best characteristics for its use.
The main materials we use in our products are top quality steel, both black, galvanised and stainless steel, and high density recycled polyethylene in different colours and thicknesses due to its main security, anti-vandalism and anti-graffiti characteristics.
BECOME A DISTRIBUTOR OF THEURBANSPORT.COM:
Our company, based in Bilbao, Spain, is looking for authorised representatives worldwide. Contact us today and discover all the advantages we can offer you.
Galerie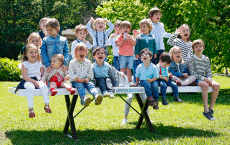 Products
Product groups
Brand
Press realeses
Further links