<![if !IE]> <![endif]>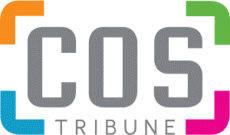 Arend de Keyserestraat 8
9700 Oudenaarde
Belgium
+32 55211581

+32 55211582

COS nv - retractable grandstands for sport and culture
About us
As a, privately owned, Belgium based company we are dedicated specialists in the sustainable development, engineering, production and installation of retractable grandstands and mobile retractable grandstands for cultural, sports, corporate and educational facilities.
COS grandstands are developed in collaboration with architects, customers and users and fit fully into the applicable European standards EN13200 and national regulations. Our Factory Production Control is EN1090 certified.
We are active in our main market Belgium, the Netherlands and France and with our partners also in Scandinavia, Eastern and Southern Europe and parts of Africa.
Retractable grandstand with rigid chain propulsion
Our electrically powered grandstands are all operated with a rigid chain system. This electrical driven system pushes the platforms forward and pulls them backwards completely free from the floor. This in contrast to friction wheel drive motors which completely depend on the floor friction.
In addition to the core task of opening and closing, the drive method also sets new, advanced mechanical standards: automatically set up and fold down of the chairs.
Mobile retractable grandstands
For halls and arena's- where flexible use and various layouts are required - COS designs, manufactures and installs mobile retractable grandstands that are easy to operate.
We have a TI26/32 and TI42/50 series, and these are "ready to order" grandstands because dimension and finishing is already determined. Beside standard, we offer custom made solutions. We've realised various successful custom projects.
Innovation
We act upon market requests and this topic comes straight from one of the key players in the flooring industry. We investigated, validated the issue, and accepted the challenge. Started our brainstorm, our process of try outs, prototyping, et cetera. Come check it out: stand H058 in hall 10.1!
Galerie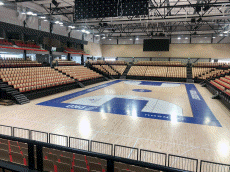 Products
Product groups
Brand
Press realeses
Further links
Product emphasis
Target and outlet markets