<![if !IE]> <![endif]>
Genan GmbH
Gottlieb-Daimler-Str. 34
46282 Dorsten
Germany
+49 2362 95270

+49 2362 9527150

List of Products
This exhibitor shows the following products and commodity groups:

Company & products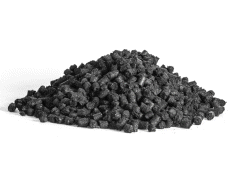 GENAN SAFE RUBBER PELLETS
GENAN SAFE rubber pellets are uniform and size-specific pellets made from rubber powder from end-of-life tyres.

The diameter of a GENAN SAFE 5 pellet is Ø4.2 mm, and it is 5 mm long.

GENAN SAFE rubber pellets are ideal for playground base layers, offering numerous advantages:

- Guaranteed availability
- Consistent quality
- Steel- & dust-free
- Easy on-site installation
- No compaction
- Less rubber and binder needed
- Low bulk density
- Excellent water permeability
- Outstanding HIC values

Paramount for playground surfaces is of course that children playing are as safe as possible. Especially from high fall heights, the performance of base layers is put to the test.

When testing playground surfaces constructed for an approved fall height of e.g. 3 m, surfaces with base layers made with GENAN SAFE pellets boast remarkably better results than surfaces with base layers made with traditional granulate.

With GENAN SAFE 5 pellets, HIC values below the maximum limit of 1,000 can thus be achieved with a thinner layer.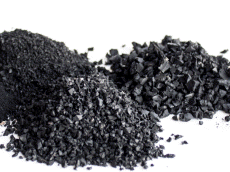 GENAN RUBBER GRANULATE
Genan rubber granulates are high-quality products manufactured at state-of-the-art tyre recycling plants, boasting probably the most advanced technology in the world. Genan granulate comes in six different standard sizes for various applications; and there is thus a particle size distribution to serve the need of every customer.

For infill material for artificial turf pitches, GENAN FINE, FINE/MIX or MEDIUM granulates are usually used. For e-layers, GENAN MEDIUM, COARSE, SUPER COARSE or ULTRA COARSE granulates are used.

For base layers for playgrounds, tracks and pitches, GENAN MEDIUM, COARSE, SUPER COARSE or ULTRA COARSE are normally the preferred granule sizes.

Granule sizes are the following:

GENAN FINE: 0.8 - 2.0 mm
GENAN FINE/MIX: 0.8 - 3.0 mm
GENAN MEDIUM: 1.4 - 3.0 mm
GENAN COARSE: 2.0 - 4.0 mm
GENAN SUPER COARSE: 1.5 - 5.0 mm
GENAN ULTRA COARSE: 2.0 - 6.0 mm

For artificial turf pitches, Genan furthermore offers colour-coated GENAN FINE/MIX granulates: GENAN COATED INFILL. GENAN COATED INFILL comes in 3 different colours:

GENAN COATED INFILL – earth brown: 0.8 - 3.0 mm
GENAN COATED INFILL – lime green: 0.8 - 3.0 mm
GENAN COATED INFILL – deep green: 0.8 - 3.0 mm