<![if !IE]> <![endif]>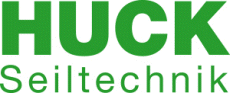 HUCK Seiltechnik GmbH
Dillerberg 3
35614 Aßlar
P.O. Box 12 06
35608 Aßlar
Germany
+49 6443 83110

+49 6443 831179

List of Products
This exhibitor shows the following products and commodity groups:

Company & products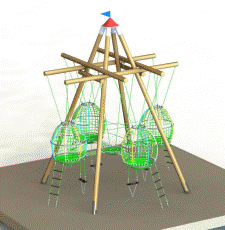 HUCK ART. 4652-24 "OLIVENBAUM"
Wir haben unsere äußerst beliebte Vogelnestbaum – Serie um eine tolle und nagelneue Attraktion erweitert:
HUCK ART. 4652-24 "OLIVENBAUM"
An dem - aus kesseldruckimprägnierten Douglasiehölzern bestehenden Gerüst - hängen vier aus Stahlrahmen und Herkules-Netzen geformte Olivenkörbe die als Kletterziel, Ruheinsel zum Verweilen oder sichere Behausung der kleinen und großen Kletterer dienen.
Aus den Oliven heraus ist das mittige Original HUCK Vogelnest über kleinmaschige Herkulesnetze erreichbar.
Die komplette Gerätehöhe beträgt knapp 7,00 m, bei einer maximalen Fallhöhe von 3,00 m.
Überzeugen Sie sich auf unserem Stand von unserer neuen Attraktion!