<![if !IE]> <![endif]>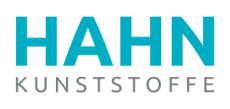 HAHN Kunststoffe GmbH
Gebäude 1027
55483 Hahn-Flughafen
Germany
+49 6543 98860

+49 6543 988699

List of Products
This exhibitor shows the following products and commodity groups:

Company & products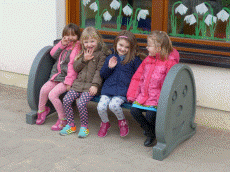 Kinderbank Pippolino – die Bank mit Gesicht
Natürlich kann man auf dieser Bank auch stillsitzen – aber welches Kind tut dies schon gern! Viel mehr Spaß macht es doch, sie zu bemalen; schließlich hat "Pippolino" sogar ein Gesicht (und natürlich lässt sich die Kreide einfach abwaschen). Und wenn aus Kleinkindern "Wackelzahnkinder" werden, ist diese Spiel-Bank immer noch dabei. Denn da sie höhenverstellbar ist, wächst sie mit.