<![if !IE]> <![endif]>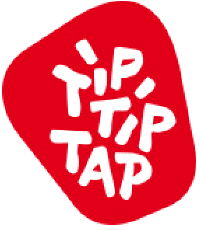 TIPTIPTAP OÜ
Veetorni 9
75301 Jüri
Estonia
+372 6 576222

+372 6714 157

List of Products
This exhibitor shows the following products and commodity groups:

Company & products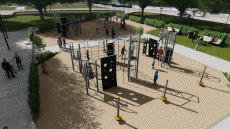 OCTO
Tiptiptap is proud to present a new urban series called OCTO!

Are those constructions skyscrapers, towering proudly skywards? Or alluring city lights, which promise exciting adventures? No, not at all. They are the noteworthy OCTO series products of special design, providing older children and teenagers with challenging experience.


The series has taken its name from the novel octagonal powder coated aluminum posts, which due to their solid grey colour are well suited even for the most modern environment. The acryl glass panels only deepen the impression of glass furnished tall buildings. In reality, it all has to do with durable glass panels of the type known from hockey fields.



The OCTO series reminds us of a big city where a person considers himself to be able to succeed! Who is the coolest, who is the fastest? Who will be a leader, who dares to take risks? Young people do not doubt themselves a bit, they just come and experience, create and conquer. The products are intended to provide older children wishing to test themselves with developing activity and physical effort. The products of the series enable to test one's endurance, coordination, balance and also courage. At the same time, the attractions ensure safe recreation and joy of playing.


Please find the product choice here:
https://www.tiptiptap.ee/en/products/series/octo

The selection of the series is constantly widening. It is possible to select big and powerful megacomplexes, different climbing frames, spinners, shakers, swing constructions etc. So, it will be possible to create a suitable playground in different environments, bringing young people together, providing them with activity proper for their age, physical effort and joy of each small win. A great new meeting place was born? Why not!